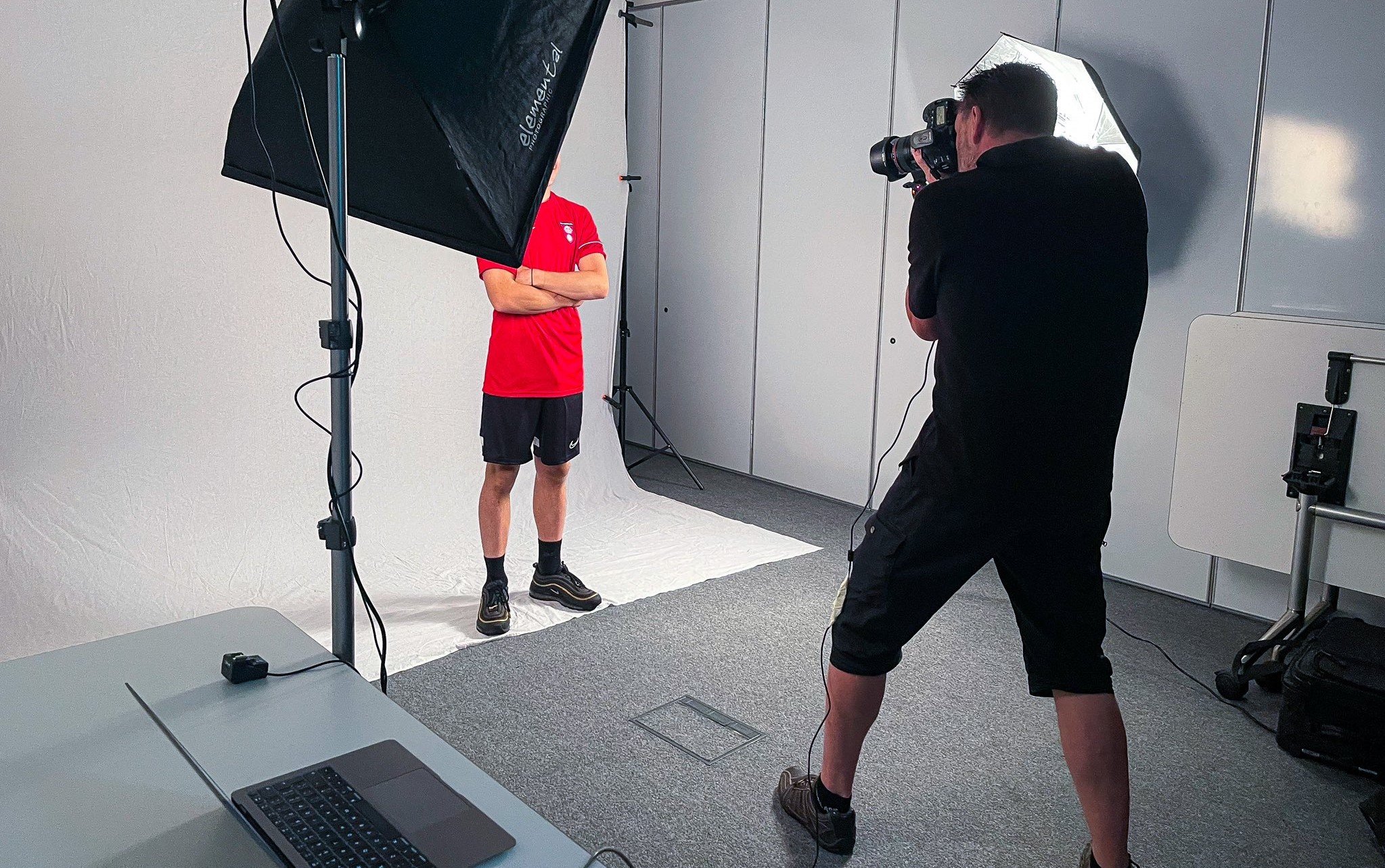 Graham Scambler Secures Commercial and Media Partnership with Hampshire FA
Graham Scambler Video & Photography has entered a media and commercial partnership with Hampshire FA for the current season
Freelance photographer, Graham Scambler, has officially commenced a commercial partnership with Hampshire FA and joined the Hampshire FA Media Associate Programme, progressing an existing relationship which has already seen Graham provide outstanding photography and videography services for Hampshire FA's academy programme, cup finals and hub sites.
Graham is a well-established freelance photographer with a business spanning well over a decade in operation. He has studied with the Photography Institute and more recently with the internationally renowned, London School of Photography. Genres covered for photography include portraiture, sport, corporate and now aerial photography using drones. Additionally, Graham has a mobile lighting studio to take to clients' homes for their family portraits or for it to be used in natural shots outside.
Creativity has been a passion in his life. Previous experience includes being a professional musician for several years working around the world, which is where his passion for photography was also born.
Graham has a sound background in filming and photographing the grassroots and professional game in both Hampshire and beyond. He is the official photographer for Eastleigh FC and has additionally supplied drone footage for the club as well as for Rangers FC, Leeds United and Brentford FC. Hampshire FA have also partnered with Graham for his photography and drone footage services for the County FA's hub sites, notably Stoneham Lane Football Complex and as such is highly recommended for his services.
This was a natural progression for the county FA and for Graham, entering a media associate partnership as well as a commercial one as a Bronze Member of the Hampshire FA Supporters Club. As such, there was no hesitation in Hampshire FA wanting to officially partner with Graham and to recommend him to the county's grassroots and corporate community alike after receiving exceptional services across the board.
"Graham is an all-round Jack and master of all trades as evidenced by his impressive portfolio of work and diverse services to match. We have commissioned Graham on several occasions for his work, for our academy and the hub sites and have even had drone footage produced by him which has featured in the likes of our Grassroots Football Awards annual video, shown to an audience of 300+. His work is well-known locally in Southampton and beyond the county, with drone footage used recently by the likes of FIFA for Brentford Football Club in their FIFA card reveal. We look forward to hopefully working even more closely with Graham beyond the season. It is worth mentioning as well, that Graham was a winning participant in our Business Blind Date at a recent networking event and we hope this will be the start of creating more leads for him and his business" - Neil Cassar, Hampshire FA CEO
You can find out more about Graham's services on his website: https://www.grahamscamblerphotography.co.uk/
Or, follow Graham Scambler on Twitter, Facebook, Instagram, LinkedIn, Flickr and YouTube.
See examples of Graham's work in the media gallery below